This is my chart of my yogscast multiverse (a large, interlaced set of series)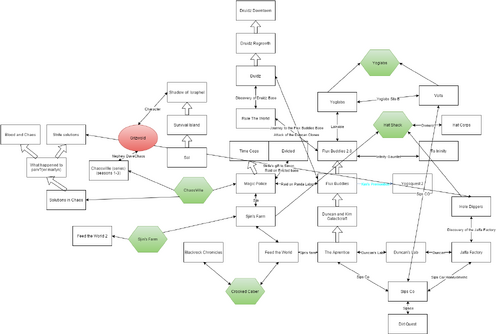 If you are interested in contributing you can find the document here but you will need google docs and the draw.io extension to view and comment. Feel free to copy the document and edit it on your own, or comment on what I've missed. this is by no means complete. Please note that I am only using in-series evidence and official statements by the yogscast.
Ad blocker interference detected!
Wikia is a free-to-use site that makes money from advertising. We have a modified experience for viewers using ad blockers

Wikia is not accessible if you've made further modifications. Remove the custom ad blocker rule(s) and the page will load as expected.